Clay Tunnel DaLat
The tunnel of clay or tunnel carving Dalat is about 2 km long, invested more than 200 billion Vietnam dong, clay tunnel in Dalat is considered the most unique work in Vietnam.Dalat is well known for many attractive destinations such as the Valley of Love, Xuan Huong Lake, etc. In addition, tourists also like to visit the clay tunnel which was known by some other names such as red tunnel, tunnel sculpture, …)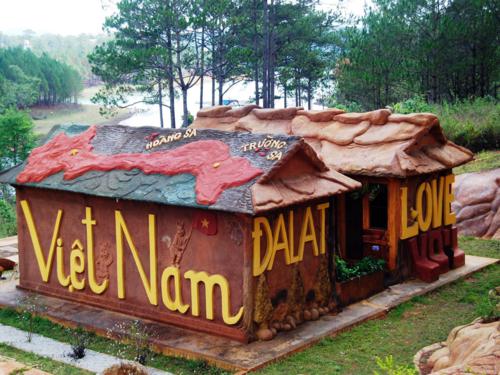 Discover the clay tunnel of Da LatBuilt in 2010, the clay tunnel was invested by Trinh Ba Dung with a total cost of about 200 billion Vietnam dong. Come here, visitors are reproduced the historical journey of Dalat flowers through different stages, different stories of cultural values, human values that are very high. Visitors will see unique architectural and cultural buildings such as wildlife legends, wildlife figures, train stations, Bao Dai Palace, Pasteur Institute, Palace Hotel, Lycée Con Ga Church, Linh Son Pagoda, Ong Dao Bridge, Dalat University, Pope Academy, Dalat Market … and many other unique architectures, you can gradually discover them.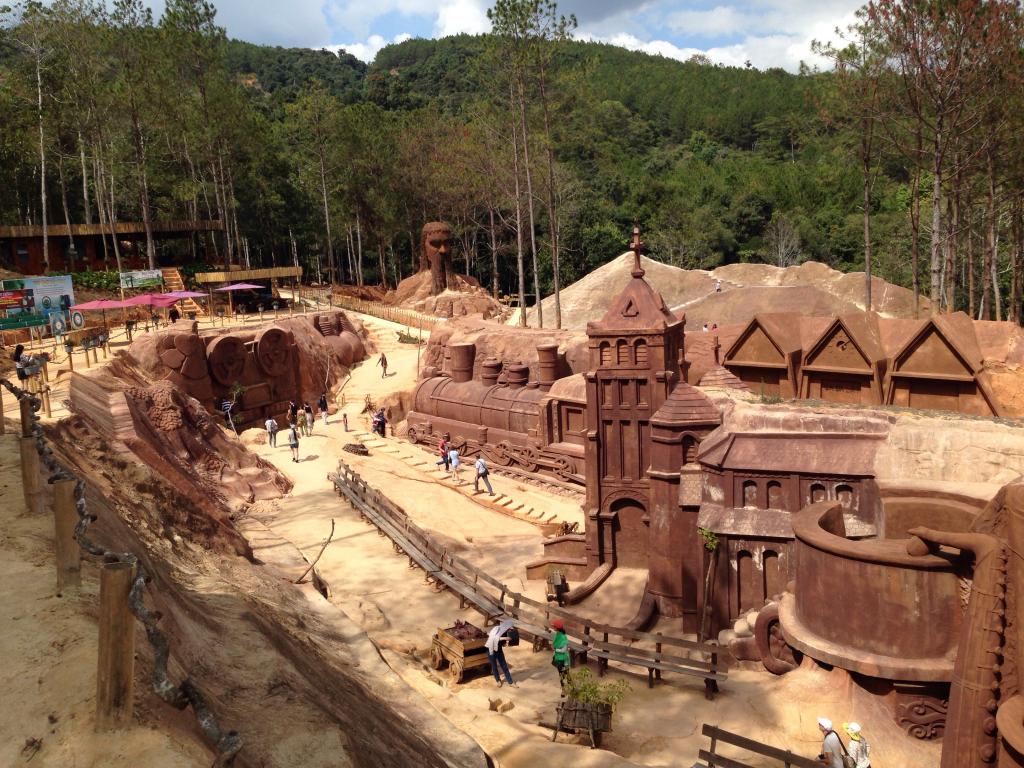 Pictures of modern Dalat at the clay tunnel are shown through famous architecture such as Tuyen Lam Lake, Lien Khuong Airport, Love valley, highway … With the unique color of clay in the tunnel, many visitors are curious about the material that makes such vivid works. Because of the owner of the tunnel, he spent four years on researching and finding a special material that is both beautiful and environmentally friendly to reach the pinnacle of the arts. The tunnel starts with a very nice dragon head, many visitors love to save memorable moments here. At the end of the tunnel is a curved dragon.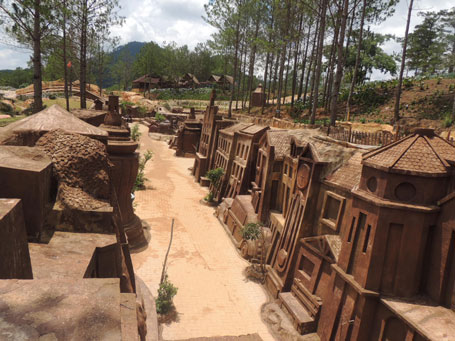 The tunnel reflects the history of Da Lat city from the early days to the dynamic and modern Da Lat as it is now.There is the building of red house Bazan unburned. This is the work that was recorded by the center of Vietnam record book two records is the first red house Bazan red soil has unique style, the unbaked roofed roof of the Vietnam map contains two archipelagos of Vietnam's sovereignty, the Paracel Islands, the first Spratly Islands and has the largest area. Tourists love to visit this work because this is a very valuable humanitarian education.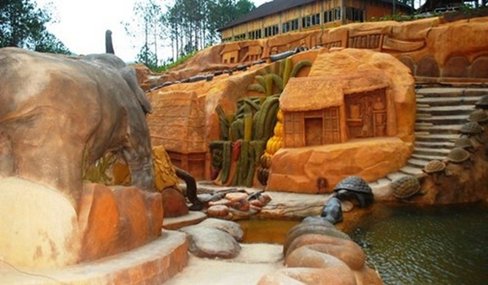 The entire tunnel sculpture work is presented with two main themes is reproducing the history of Da Lat city through the stages and educational and humanistic stories in Dalat.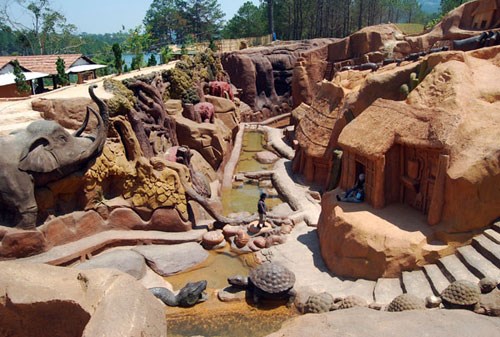 About 2 km, investment of more than 200 billion Vietnam dong, Clay sculpture tunnel in Dalat is considered the most unique works in Vietnam. The clay tunnel tourist is waiting for you to discover !!! Time to go!Source: LatourDalathttps://www.youtube.com/watch?v=NQwsJpy8H4M